We will camp on private property near the start of the old Hi-Mountain Enduro in Pozo on Friday and Sunday night if you wish. Saturday we will stay on private property at a Ranch in Ballinger Canyon.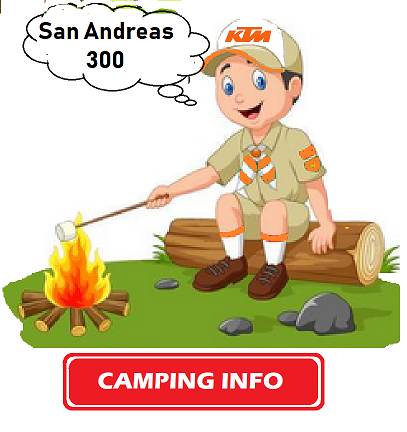 Directions to the Ranch in Pozo will be sent with Sign-Up confirmation.
There will be porta-potties and hand washing stations available at both ranches.
Water onsite at both properties but no hook-ups for RV's .
Bonfire Friday & Sunday night in Pozo.
The Club will have a Free keg of Beer for Pozo Martinis on Friday (Light beer and green olives)
Breakfast Saturday morning & coffee in Pozo. Bottled water and Orange Juice.
Sunday breakfast, lunch Saturday & Sunday and fuel stops will be at the same place both days at the ranch in Ballinger Canyon.
The Club will supply dinner and included adult beverages Saturday Night at the ranch in Ballinger.
Dinner Sunday afternoon in Pozo.
Open Bar included in Ballinger Saturday night. Bring cash to Tip the Bartender.
In 2019 at lunch, more than a few individuals who partook in adult beverages at lunch in Ballinger did not participate in the remainder of their ride after lunch.
Don't be one of those guys this year. Finish the ride on Saturday in Ballinger and then come back and partake.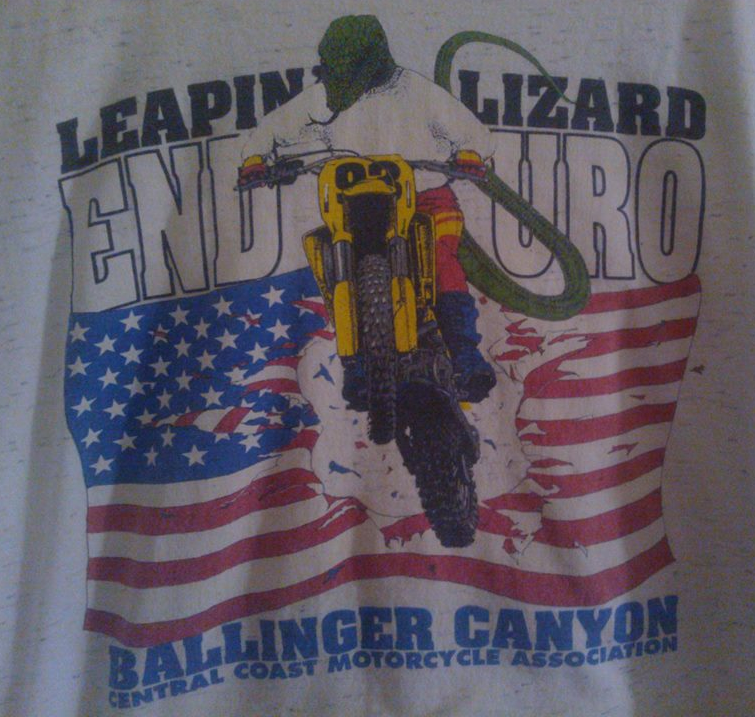 CAMPING or LODGING IN BALLINGER CANYON
If you don't want to camp, there is a single room lodge at the ranch in Ballinger Canyon that we have secured for sleeping. You will have the opportunity to sleep in the lodge on a cot you provide or a sleeping Pad included at the Lodge. The lodge will hold about 20 guys. $25 bucks will reserve yourself a spot in the lodge. First come, first served. Please reserve your spot in the lodge when you Sign-Up. Quiet Time is 9 PM.
The lodge includes a fire place and running cold water. There is one cold shower at the private ranch in the lodge. There is also a bar in the lodge that will serving adult beverages and will be cleared out @ 9 PM.
You can also reserve your group a camping spot in Ballinger with water, a covered picnic table, a fire ring and a clean Outhouse located nearby each locale. Only one guy in each group needs to pay to reserve a camping spot. $40 a spot.
Camping spots are 1-5 to the West side. 3E-1E on the East side of the lodge. Plus Doublefire, which is 2 tables and 2 fire rings on the far NE end. Options to select a private campsite are on the Sign-Up page.
If you reserve a camping spot on the mesa and want a fire, you will need to purchase firewood to be delivered by the ranch. On the Sign-Up page. No scrounging for firewood on the mesa is allowed.
There are pit toilets nearby each camping spot.
You can also bootleg and pitch your tent on the mesa near the lodge for no additional fee.
This private ranch is not a dude ranch, nor some ritzy retreat.
The only things ever raised here is wine or beers in the light of campfires.
WHERE DO WE PARK IN BALLINGER CANYON ?
In order to use the private ranch in Ballinger, we cannot ride on the mesa. You can ride up to the mesa and the lodge, then park your motorcycle in the Parc Ferme near the lodge. Your gas can and an EZ Up will be in the Parc Ferme. Along with a spot to work on your motorcycle or lube your chain. We will also have air for tires.
HOW WILL GEAR AND FUEL BE PORTAGED?
The Club will have 3 trailers and 3 Trucks. A flatbed with short sides for fuel, a trailer with taller open sides for camping gear and an enclosed trailer if you choose to sleep in the lodge or bootleg Camp.
Put your 5 gallon gas can with your name on it in the flatbed. If your camping, put your camp spot number on a piece of duct tape taped to your gear bag(s) and put it in the taller sided trailer. We will drop off and pick up your camping gear at each numbered spot.
If your staying in the lodge or bootleg camping near the lodge, put your gear near the enclosed trailer in Pozo and we will transport and drop off your bag at the Lodge in Ballinger. And return everything to Pozo on Sunday.
(Bootleg Camping): Pitch your tent on the Mesa at no additional cost.