CLUB DUAL SPORT & ADVENTURE RIDE
APRIL 28 – MAY 1 2023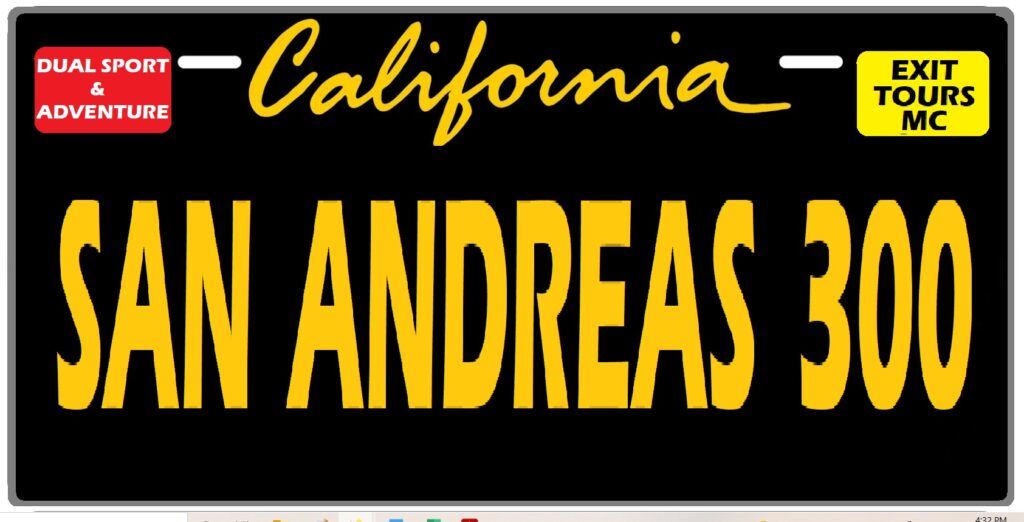 The San Andreas 300 is a 2 or 3 Day limited entry Club Ride is open to any competent rider with a plated Dirt Bike, Dual Sport or Adventure Motorcycle, Friday to Monday.
Any competent rider can Join. The Club does not require that you attend any meetings, workdays or seminars, nor does the club play Politics. The purpose of the club is to put on outstanding Dual Sport and Adventure rides for Like-minded enthusiasts in the Rocky Mtns and the West.
Navigation is by Phone compatible Ride with GPS Tracks. There are no trail markings.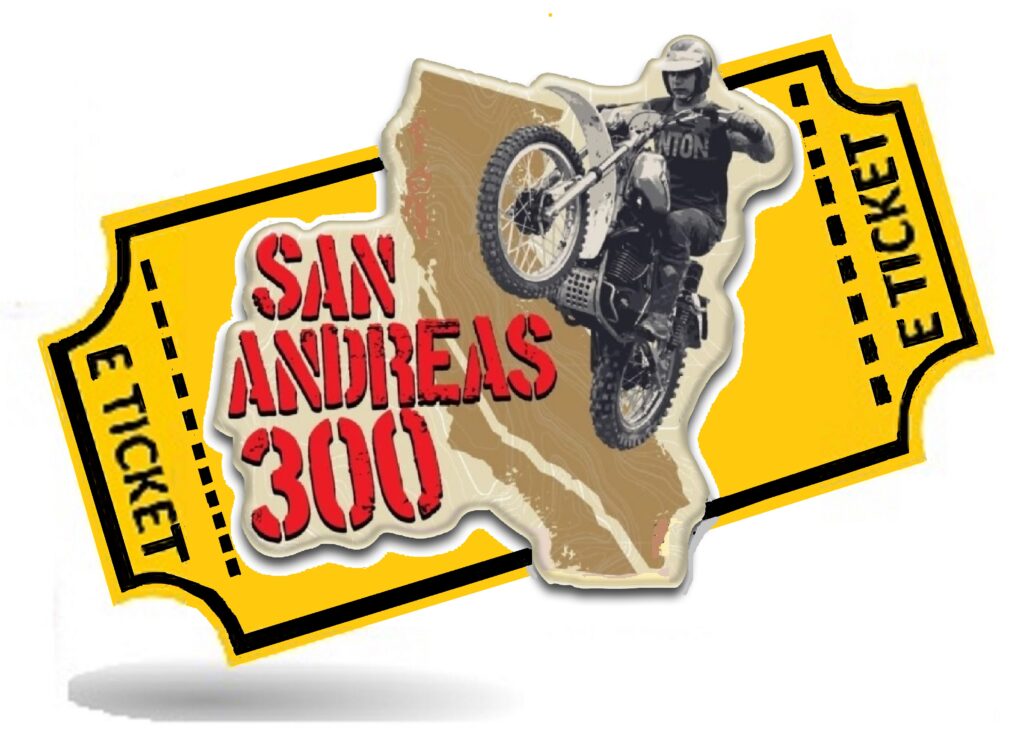 The San Andreas 300 starts 30 miles east of San Luis Obispo in Central California on Private Property on Saturday morning. Near the staging area of the old Cal Poly Penguins Hi-Mountain Enduro.
This Club Dual Sport and the Adventure ride use public dirt roads, trails and highways to reach Ballenger Canyon, the site of the old Leapin' Lizard Enduro, north of Ventura.
Show up on Friday and camp and stage from Private property in Pozo.
Ride from the site of the old Hi Mountain Enduro @ Pozo to the site of the Leapin' Lizard Enduro in Ballinger Canyon on Saturday and back to Pozo on Sunday, thru the San Andreas Fault zone.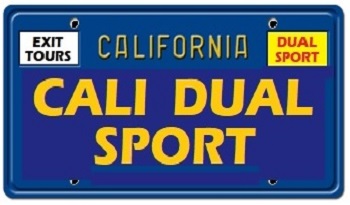 Monday go for a Trailride or Dual Sport ride in Pozo, Ride to Pismo Beach, or go for an Adventure Loop ride on the Central Coast. Or head home on Sunday.
Through the San Andreas Fault Zone.

Ride some of the fun trails of both Enduro's.
Ride Singletrack and epic ridgetop 2 track on the Ride to Ballinger on Saturday.
Ride loops in Ballinger Canyon on Saturday Afternoon & Sunday morning, and then ride back to Pozo on Sunday. Ride a Challenging, semi-challenging or easy loop back to Pozo on Sunday
Trailride in Pozo on Monday or ride an Adventure loop to Iconic beaches on the Central Coast of California. Morro Bay, Avila Beach and Pismo Beach on Monday, if you choose to stay Sunday Night.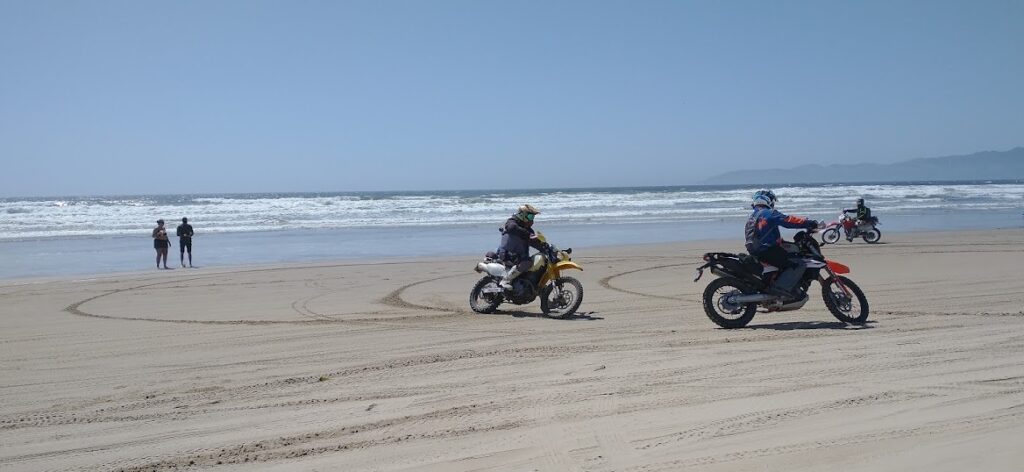 Your choice of Loops on all 3 days. 'A', 'B+', 'B' and Adventure loops that are suitable for 'C' riders.
The Adventure loops are fun dirt roads, 2 Track and pavement. Longer than the Dual Sport ride.
GPS Tracks, lodging or camping on private property, gear portage, fuel portage, 6 meals, T-shirt and a participant pin are all included on this Club ride in a part of the Country you can't ride without some planning.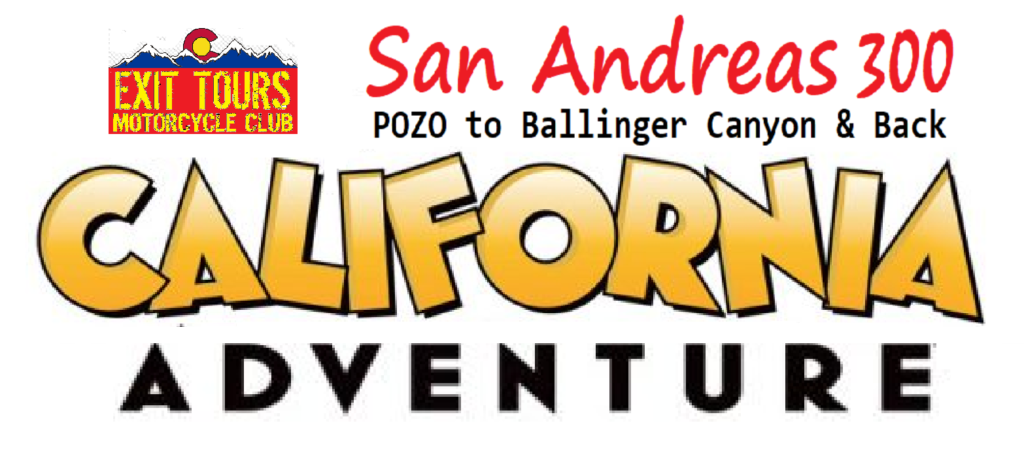 OVERVIEW
Show up Friday April 28th and set up camp at the private ranch in the grass & oaks of Central California. The Club will have Free Pozo Martini's and $5 Cheeseburgers Friday evening.
There is plenty of room for trucks, trailers and RV camping at the private ranch. Or you could pitch a tent. Enjoy the bonfire Friday night at the ranch.
The club will portage your gear and fuel on Saturday to the overnight destination in Ballinger Canyon. 6 meals are included with your membership, as well as an Open Bar Sat. night with a bartender at the private ranch, where the only thing ever raised was beers by the campfire.
Private Campsites are available in Ballinger for a fee, as are sleeping pads in the one room Lodge on Saturday night at the Private Ranch in Ballinger Canyon, or you can camp anywhere on the Mesa at no additional cost.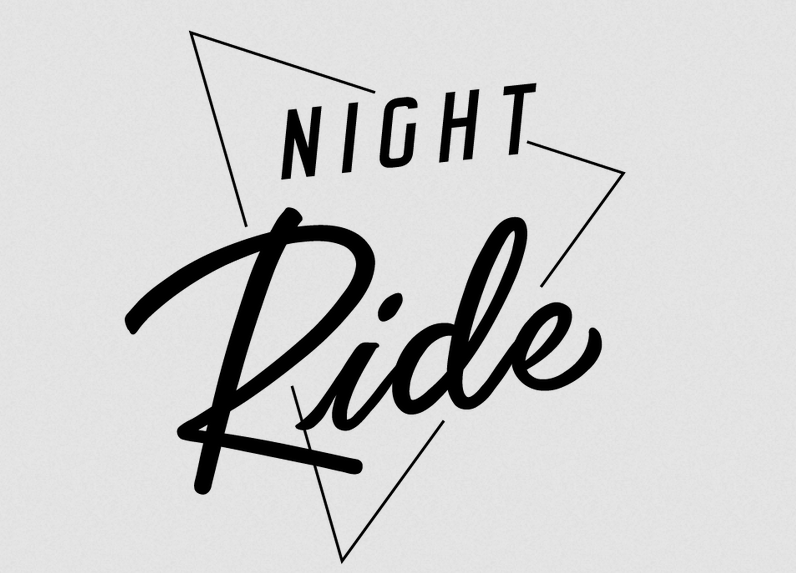 On Friday night we'll have a benchracing session and a raging bonfire until 10pm. If you'd like, at sundown, go for a 16-mile night ride up to the top of Black Mountain and its FAA towers. On a twisty paved public road with a view for miles at the top.
Saturday morning in Pozo after the included breakfast burritos, OJ & coffee, and a trip to the new Porta-Potties, suit up and head to Ballinger Canyon, with new buddies or old, on a outstanding loop in an area were few people venture.
You'll ride over the Santa Lucia Mountains to the Carrizo Plains, and around Soda Dry Lake. On the 'A" & B+ loops you'll ride along a 30 mile ridgetop 2 track jeep road along the Temblor range that separates the California Valley from the San Joaquin Valley. Above the San Andreas Fault.
The 'B' and ADV loop will skip the ridgetop 2 track and ride along the San Andreas Fault.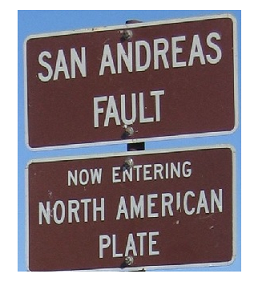 It's just a little over 105 miles on the Challenging loop to the Private Ranch in Ballinger, where we will have Lunch on Saturday afternoon. Then to live up to the 300-mile moniker, you'll have your choice of loops from 20 to 35 miles in Ballinger Canyon after lunch. There will be several Loops to choose from for all levels of Skill in Ballinger Canyon on Saturday Afternoon.
The ADV Loop is longer on Saturday, and the ADV Riders will skip any loops in Ballinger Canyon.
Stay in the lodge or tent camp at a private ranch in Ballinger Canyon Saturday night. Meals and beverages are included in Ballinger Canyon. Enjoy some epic star gazing in the Cuyama Valley.
The Club will portage your gear, cot, tent, small Ice Chest. Drop and pick you gear up at your chosen camping spot. And transport your fuel can to the Parc Ferme.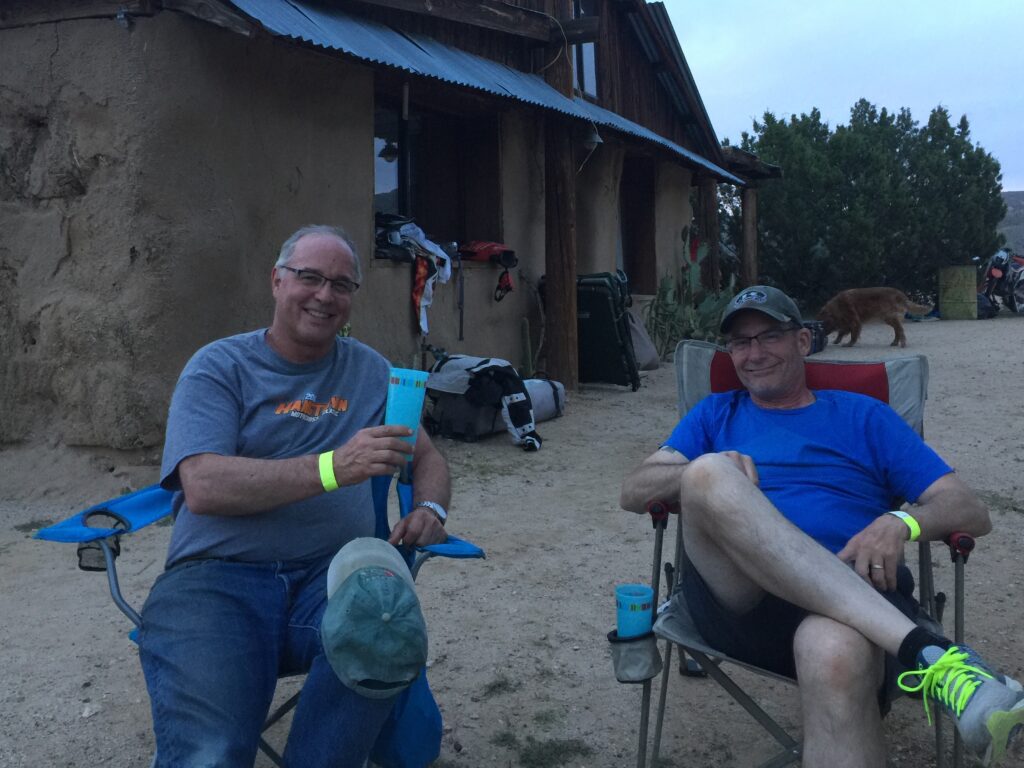 Saturday night we'll have a BBQ'd dinner with all the fixin's, + dessert, and the Open Bar will be open with a bartender from 4 until 9 PM. We will have a raging group bonfire, and possibly a Q n A and a swag drawing, with any VIPs that may happen to show up.
If you've reserved a private campsite with running water, a picnic table and a nearby outhouse, you'll also have a fire ring and firewood will be available to purchase for you own rendition of a raging campfire.
Sunday after breakfast, ride a little used wilderness boundary Singletrack trail on the 'A' loop or to a WWII lookout tower remains on the 'B' Loop. Or ride a fun challenging 'B+' loop in Ballinger Canyon.
There will not be a morning ADV Loop on Sunday.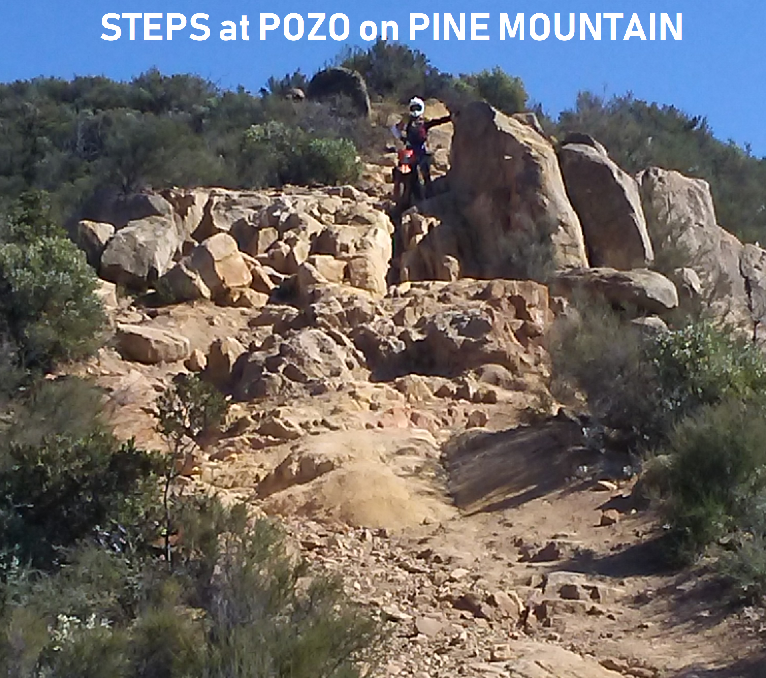 The riding on Sunday can be even more challenging than Saturday, if you wish. After a pancake breakfast, which will make our drivers faster, you'll have your choice of morning loops. While we won't name trails here, you will have your choice of loops. Ride trails of the old Leapin' Lizard Enduro, a little used singletrack trail, or up to an old WW2 lookout tower, with outstanding views of the Coast Range and the Cuyama Valley.
After the morning loop in Ballinger, come back to the Ranch. Fuel up, grab a sack lunch for the trail and high-tail it back to Pozo. On a Challenging 'A' Loop, a semi challenging 'B+' loop, an easy B loop, or dirt roads over a few summits and pavement on the Adventure loop.
After you get back to Pozo, the club will have Dinner and Adult beverages available and included. Pack up and head home Sunday night, or stay the night, hang out and enjoy another Bonfire.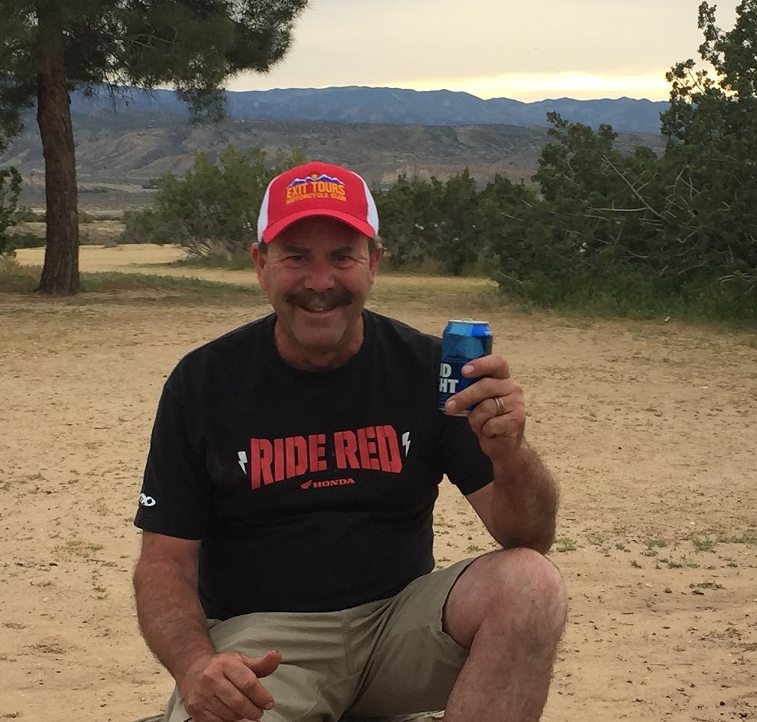 The San Andreas 300 Dual Sport & ADV ride is a Club ride that includes camping on exclusive private property Friday, Saturday & Sunday.
Sign-Up for Exit Tours Club Membership and the San Andreas 300 Club Dual Sport ride is included.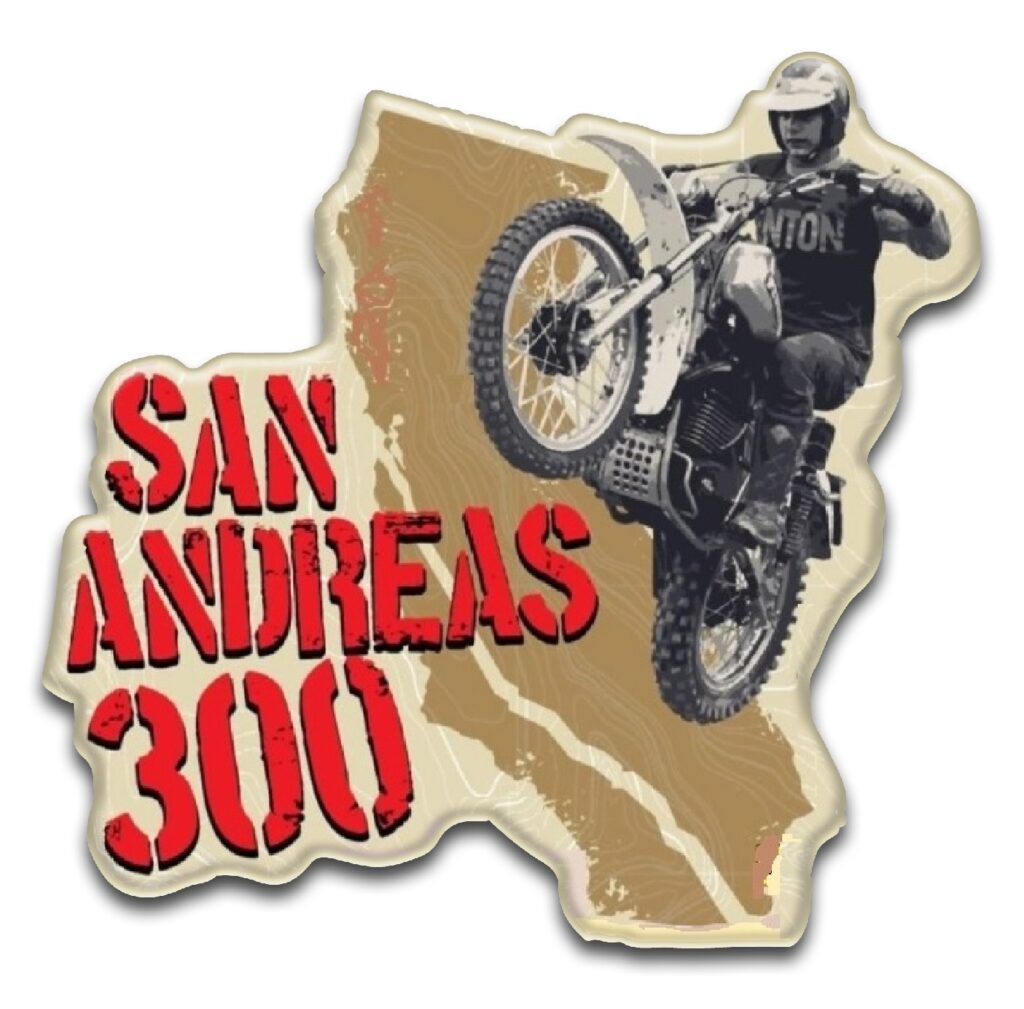 AMENITIES INCLUDE:
Exit Tours Motorcycle Club membership
Ride with GPS Club membership
GPS Tracks
Adult Beverage at both Ranches
6 Meals
Camping Friday & Sunday in Pozo at a Private ranch
Gear portage
Camping or lodging Saturday @ a private ranch in Ballinger Canyon
Fuel portage for Saturday afternoon & Sunday
Breakfast Saturday & Sunday
Lunch in Ballinger Saturday & Sunday
Saturday & Sunday night BBQ & beverages.
Bonfires
Porta-potties,
Hand washing stations
San Andreas 300 T-shirt
Participant pin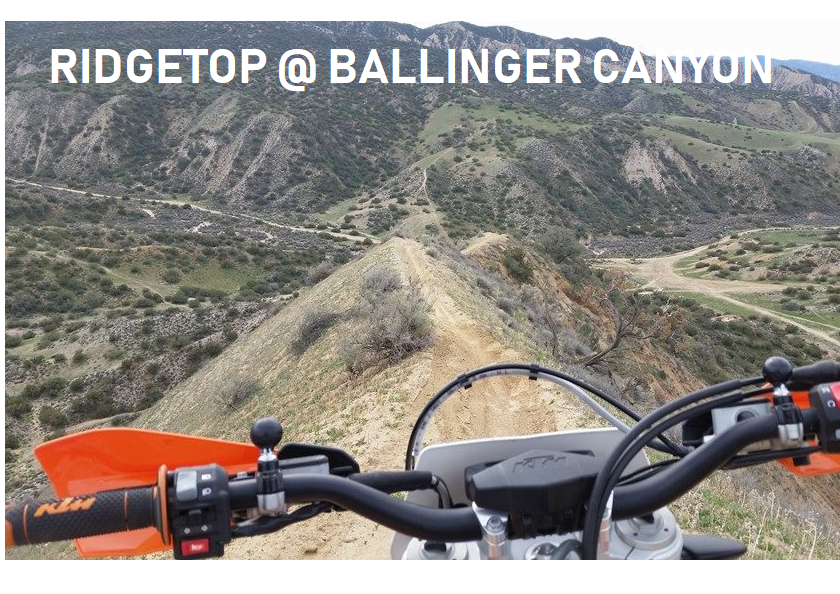 On Monday there are challenging trailrides and easier Dual Sport loops available in Pozo. Or a 130 to a 150+ mile adventure loop to 3 iconic Central Coast Beaches. Morro Bay, Avila Beach for Lunch and ride on Pismo Beach before heading back to Pozo on Monday afternoon. You could also do a out and back Dual Sport loop to Pismo Beach on Monday.
If that sounds good continue reading on MORE INFO