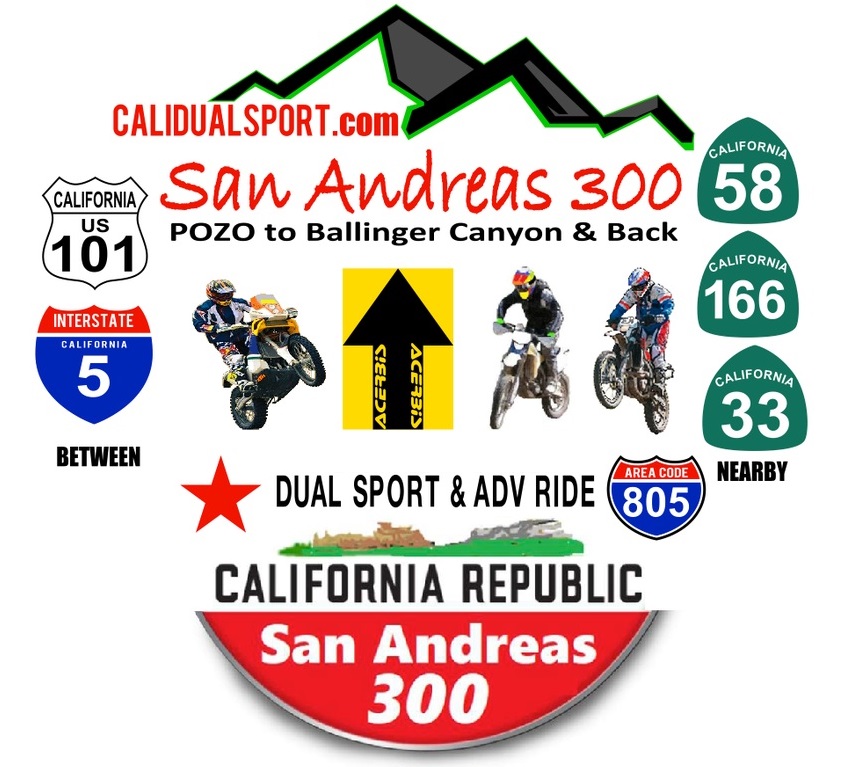 Ride in a remote part of California where few people venture
In an area of Central California that few people visit. If you're seeking a fun, unique ride, this is it.
The San Andreas 300 is a Club Dual Sport and ADV ride along the San Andreas Fault in Central California from Pozo to Ballinger Canyon and back.
Pozo is east of San Luis Obispo. Ballinger Canyon is northeast of Santa Barbara, north of Ventura.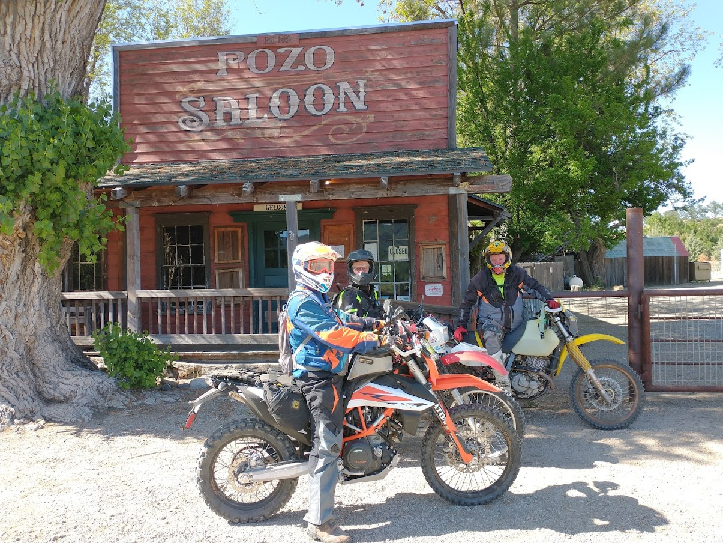 Show up on Friday April 28th, camp at a private ranch in Pozo. Hang out at a campfire at the Ranch, benchrace and camp on Friday night. Go for a Night Ride Friday evening ?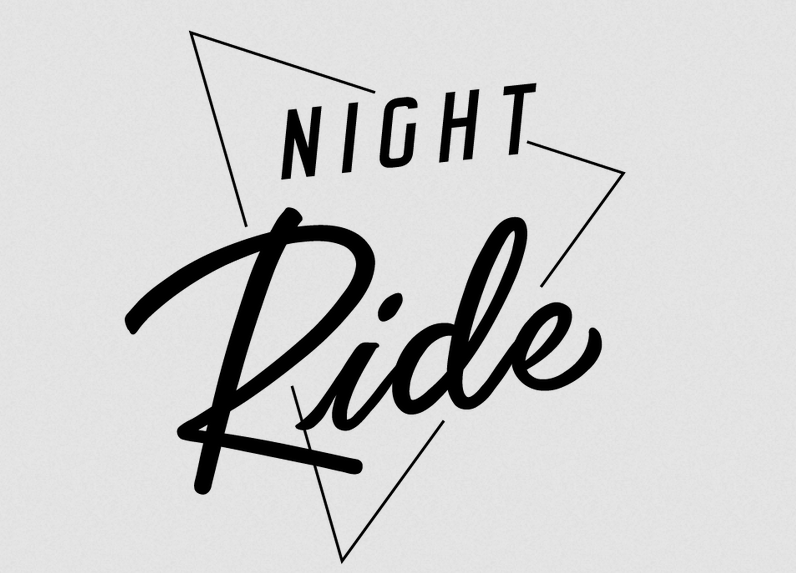 Have Breakfast in Pozo and ride to Ballinger Canyon on Saturday, after lunch ride in Ballinger Canyon Saturday afternoon and camp or lodge in Ballinger at a private Ranch & campground on Saturday night.
Dinner and and an Open Bar are included at the Ranch in Ballinger Canyon.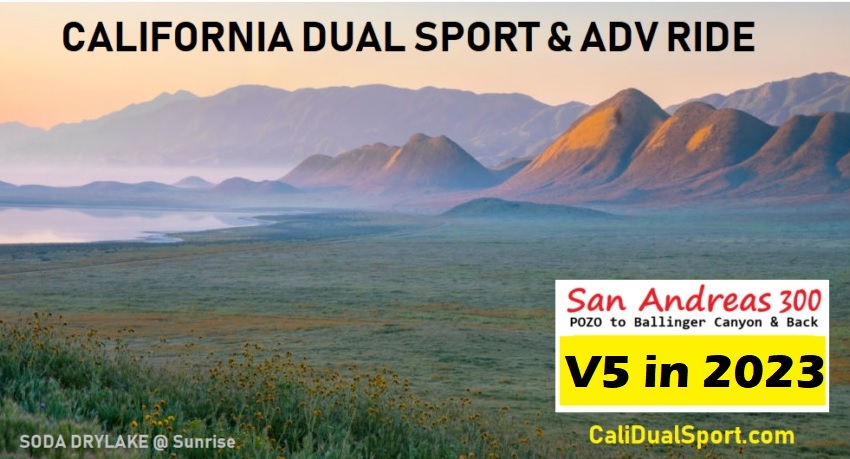 Sunday have breakfast, ride a challenging Singletrack loop, or out and back to an old WWII lookout tower or a loop in Ballinger Canyon. Come back & gas up, grab a sack lunch for the trail and ride back to Pozo leaving Ballinger before noon. Enjoy a BBQ and beverages in Pozo Sunday afternoon.
Monday go for a ride in Pozo on your choice of loops. Trailride or Dualsport in Pozo, or bring or ride your Adventure bike and ride to 3 iconic Central Coast beaches. Ride to Pismo Beach, Avila Beach and Morro Bay on Monday.
Your choice of loops on all 3 days. 'A', 'B' and Adventure loops that are suitable for 'C' riders
This ride is open to any competent motorcycle rider. If you're not an experienced rider this Dual Sport ride may not be the ride for you.
The 'A' Dual Sport loops offer challenging sections and singletrack. The B+ loops are Challenging but not on the scale of the 'A' Loops. The 'B' Dual Sport loops eliminate most of the challenging sections, or you will have the option to ride the ADV Loops if your not up for any challenging sections.
The weekend is all inclusive and includes 3 nights camping, 3 days riding. Six meals and adult beverages in moderation. GPS Track navigation. Camping gear and fuel portage. Local support.
Camp at a Private Ranch on the Central Coast in Pozo. Ride to a private exclusive rustic campground in Ballinger Canyon. Enjoy the camaraderie of like-minded individuals around a bonfire.
Portage of your gear, fuel and camping equipment is included. If you don't want to camp, you have the option to stay in the lodge for a small additional fee on your own cot or a supplied sleeping pad. (Limited space in lodge)
ADDITIONAL LOOPS ON MONDAY:
Dual Sport loop up Hi-Mountain Road and visit Lopez Lake. Or ride up to the Black Mountain FAA tower to awesome views. Trailride on Monday in Pozo to include your choice of easy to difficult options, or a loop over epic Pine Mountain loop and the 'Steps'. With a twist at the end.
On Monday ride a 135 or 155 mile Adventure ride loop from Pozo to Pismo Beach and back to Pozo. Ride on Pismo Beach on this stellar loop. Ride to Avila Beach and visit Morro Bay and see the countryside of San Luis Obispo County. You could also ride an Out & Back Dual Sport Loop to Pismo Beach on Monday. Spend Monday night at the ranch if you wish.